Professional Barcode Printing Software . Free Download
2020-02-14[templates]
SummaryProfessional Barcode Printing Software Labeljoy is a software that allows you to print barcodes for barcode label design and printing. Download the barcode software for free, try it and then decide w
Professional Barcode Printing Software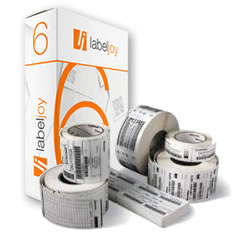 Labeljoy is a software that allows you to print barcodes for barcode label design and printing. Download the barcode software for free, try it and then decide whether to purchase it.
Both small and large companies manage their articles with barcodes.  That is why it is so important to use a reliable Barcode Software such as Labeljoy.
Why Use Professional Barcode Software?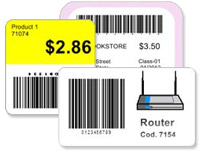 Our Barcode printing software allows you to create any kind of design labels. Print simple barcode labels and complex labels professionaly and simply Barcode labels can include:
Company logo
Data from databases
Images and cliparts
Watch Video: Labeljoy Barcode Printing Software
Barcodes created with the Labeljoy software can be used to manage products, perform inventories, manage documents, send catalogs, and a lot more. Check out the templates section to discover the many uses of our software, or download Labeljoy and discover it yourself!


Professional solutions for designing and printing barcode labels
All barcodes that can be created with Labeljoy
Below the list of Barcodes that can be created and printed with Labeljoy. For an explanation of each barcode, please read the corresponding section.
You may also be interested in: